Brazil
With an annual production of over 50 million bags - about three billion kilos of coffee - Brazil is the largest coffee producer in the world. Thanks to a land rich in minerals, Brazil boasts a vast production of the Arabica coffee variety.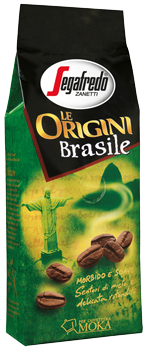 Le Origini - Brazil
Hints of honey and a delicate roundedness, for a mellow flavor and pleasant-tasting cup of coffee
In the heart of Minas Gerais, a variety of coffee with superior balance and mellowness, fragrant and delicate, with refined nuances of honey.