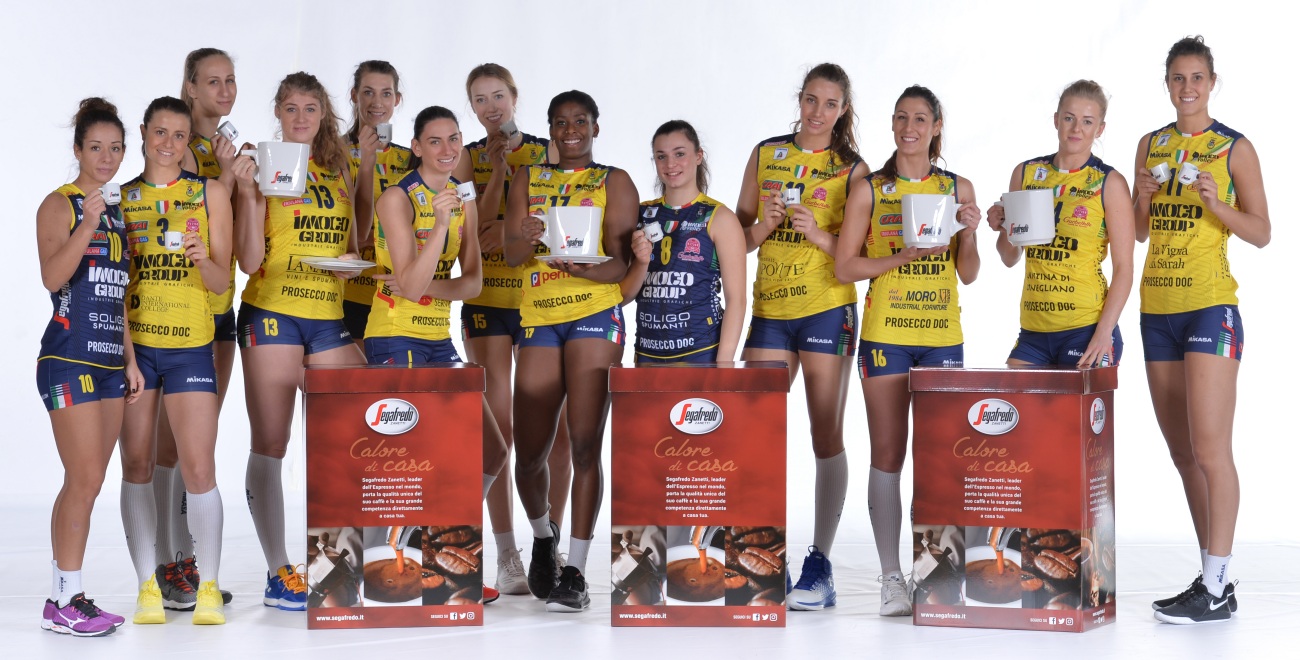 Imoco Volley
Segafredo Zanetti is Sponsor of the women's volleyball team Imoco Volley.
Starting from the 2018/2019 season, Segafredo joins volleyball at the highest levels thanks to the partnership with the award-winning Imoco Volley.
"The Panthers", as Imoco supports call them, have in fact won 3 Italian championships (2016, 2018 and 2019), the Italian Cup in 2017 and two Italian Super Cups (2016 and 2018).
The successes go beyond national borders thanks to three participations in the Champions League Final Four, which saw them in the semifinals in 2018 and in the final in 2017 and 2019, which gave the club an international dimension.